Skip to Content
How it Began
Celeste Holloway remembers perfectly the day in 1991 when her carpenter husband, Tom Bockenstedt, came home from work and delivered an ambitious idea, with trademark enthusiasm. Tom said, "Let's build a house. Let's let the public decide if we're ready to become general contractors," Celeste recalls. The husband and wife team built a spec home under a grueling schedule, wanting it ready for the Iowa City Parade of Homes that May. The diligence paid dividends. Tom and Celeste sold five homes from that one spec home, and B & H Builders was born. Since that spring more than two decades ago, B & H has become one of the area's most esteemed home builders. Their employees are all considered craftsmen–and like family.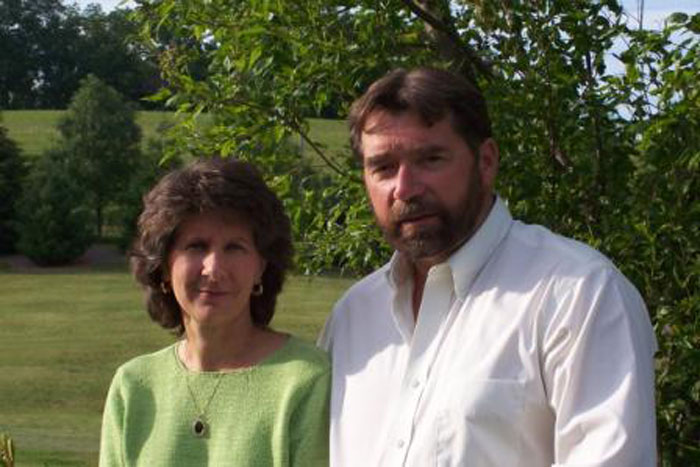 The History of B & H Builders
In January of 2001, the company moved its headquarters from an office in the couple's home to a showcase 1,200 square foot office and 5,400-foot warehouse. In 2013, the opportunity arose to build a new office and warehouse just around the corner and incorporate the energy efficient building practices they utilize for their clients. Tom and Celeste have parlayed their individual strengths into a winning formula. Tom is the experienced craftsman with a civil engineering background. Celeste is the office manager/in-house interior designer, the person who keeps each project scheduled and guides clients through the myriad of selections. Their customers are always involved, but not overwhelmed. Ultimately, they want the home building experience to be fun. It's an enjoyable process. While all three of their children worked in the business in their younger years, their oldest, Austen, has continued to expand his carpentry career. He is currently their on-site project manager and they look forward to his continued growth in the business. Their hope is for the B & H Builder's legacy to continue through Austen's leadership.
Greater IC Area HBA 
Award of Excellence
2004  |  2005  |  2007  |  2010  |  2015