Skip to Content
What to Know about Our Sustainable Building Process
Building green isn't just about replacing traditional building materials with sustainable materials. A fully integrated energy-efficient approach is key to both home renovations and new home construction. Even the best products may not be cost-effective with improper application or installation.
At B & H Builders, our commitment to the environment extends beyond the products and procedures we incorporate into our homes to our business practices and the way our company functions. We use a thoughtful approach to construction that allows owners to create a beautiful new home that is both comfortable for the family and undemanding of our environment. Our experienced carpenters and trades help eliminate unnecessary wastes during construction, consider environmental influences around each project site and use superior building materials that will reduce energy costs for many years to come.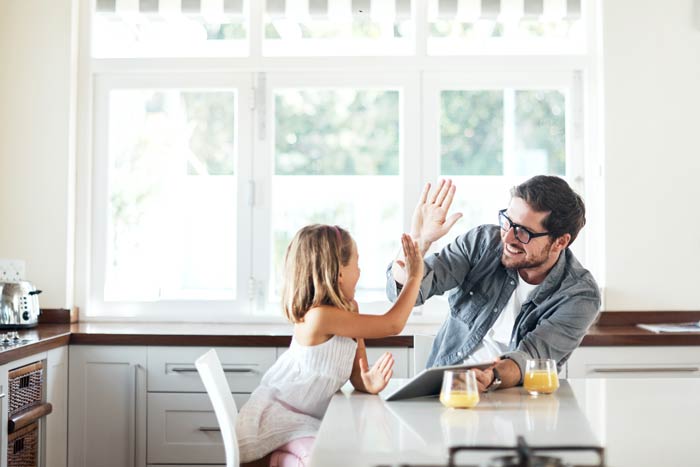 An ENERGY STAR-Certified Builder for Over 20 Years
B & H Builders has been constructing ENERGY STAR-certified homes for over 20 years. Value engineering plans, utilizing energy heel trusses, minimizing material wastes and controlling air infiltration are but a few of the standard practices included in our custom homes. It's our belief that the value of most design features, such as flooring, cabinets, countertops and bath fixtures, will become obsolete over time. However, the investment in energy-efficient features multiplies over time. We incorporate sustainable building practices whenever possible, so you can enjoy a beautiful home without leaving behind a huge carbon footprint.
Creating a Better Future, One Green Home at a Time
The energy-efficient features of our custom homes keep out excessive heat, cold and noise levels, ensuring consistent temperatures between and across rooms and making them more comfortable to live in. All B & H homes are designed with a 90/20 temperature differential (90-degree heating/20-degree cooling) by a qualified HVAC expert, providing the best warranty and some of the lowest operating costs found within our industry.
Effective Insulation
Properly installed insulation that meets or exceeds national code requirements helps achieve consistent temperatures throughout your home, while using less energy. The result is lower utility costs and a more comfortable home.
High-Performance Windows
Advanced window coatings help keep heat in during the winter and out during the summer. They also block damaging ultraviolet sunlight that can discolor your flooring and furniture.
Tight Construction and Ducts
Attention to detail by sealing all holes, cracks and seams in ducts helps eliminate drafts, moisture, dust, pests and pollen. This improves overall home comfort and the quality of your indoor air, while lowering your overall maintenance costs.